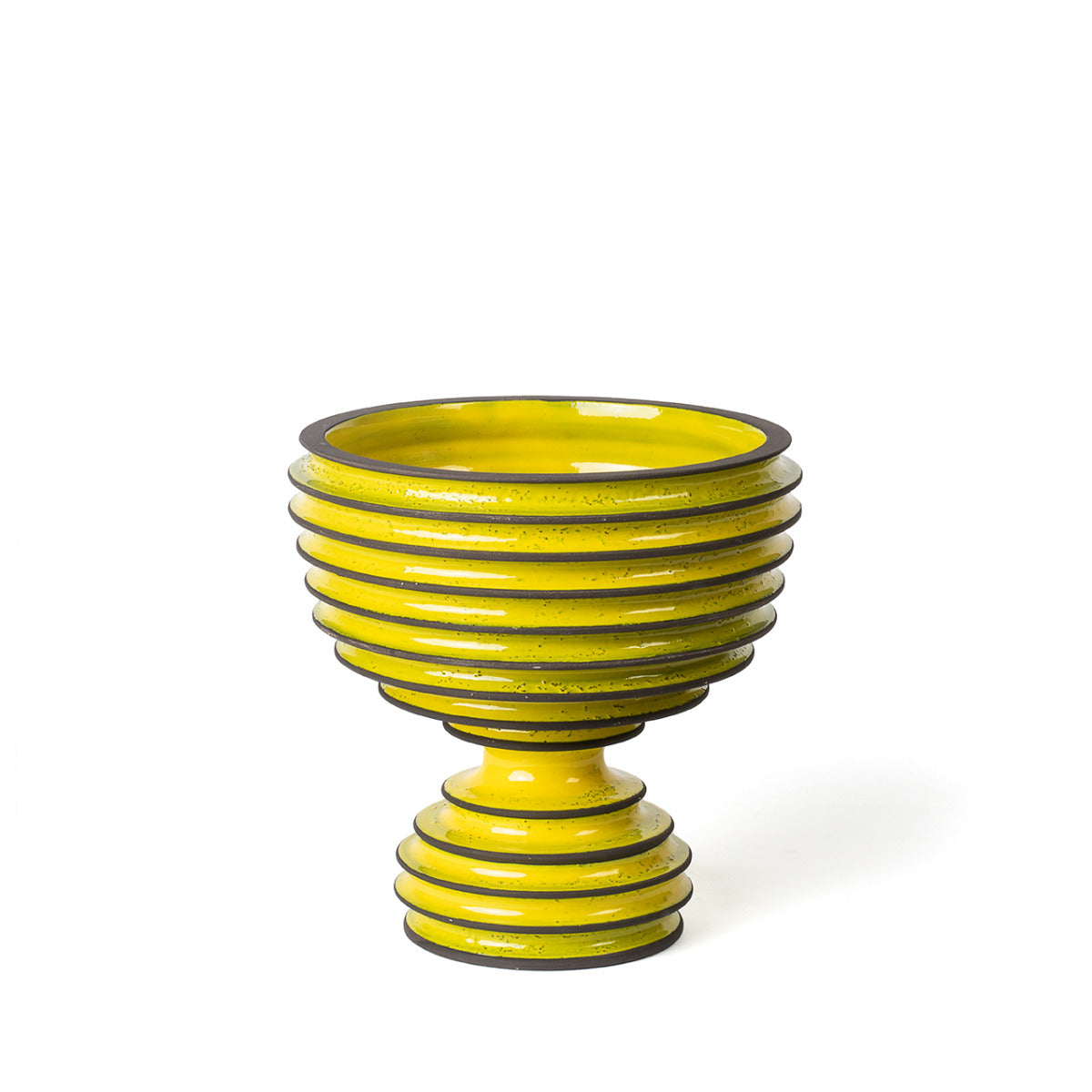 H 22 cm - ∅ 22 cm
Bowl-shaped riser, made by using the casting technique in white clay. Yellow crystalline over brown engobe. The engobe is a clay-based color that is spread over the still unfired ceramic surface. The rough surface results from the presence of sand grains within the engobe.
Production year 2019
All Bitossi ceramics are completely handmade by our craftsmen, throughout the different phases. Delivery may vary from 10 days up to 3 months, based on stock's availability.